Travel Insurance
We make finding the perfect travel insurance for our clients easy.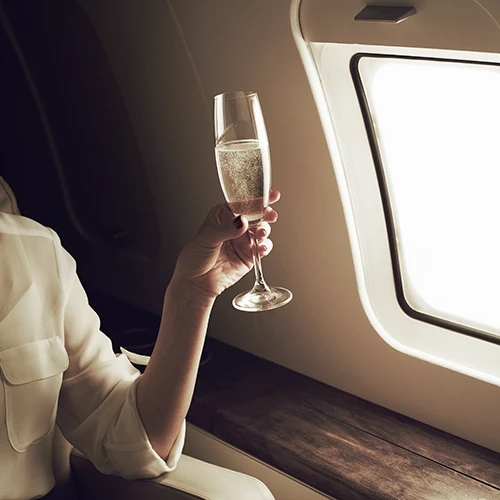 Why choose Howden for Travel Insurance?
When booking a holiday, many people end up arranging cover at the last minute, usually with an online provider with limited cover. Here at Howden, our aim is to simplify this for you and by working with Millstream Underwriting, a travel insurance specialist, provide you with a flexible insurance policy designed to give you peace of mind.
More about Travel Insurance
As well as medical emergency, cancellation, curtailment, delay and lost and stolen luggage, you will also benefit from:
360 assistance - our 360 Assistance service gives you up-to-date, country-by-country information at the click of a button.
SmartDelay Plus - access to an airport lounge in the event that your registered flight is delayed or a cash sum of £25.00 if there is no lounge available.
Mobile vault - access to all of your policy documents and important phone numbers in our handy mobile-friendly vault.
Additional benefits include:
Help if you lose your passport.
Automatic inclusion for many minor medical conditions plus an online health screening facility with access to medically trained nurses.
Cover for if your accommodation is uninhabitable.
Many sports are automatically included with the option to include winter sports and high-risk activities.
Option to include business travel, working abroad and hire car collision damage waiver.
Cover for trips being disrupted by Covid-19 or other pandemic issues. 
We recognise that all clients have different requirements, so we offer two levels of cover, Premier and Elite. Before you obtain a quote, please read the Summary of Cover to decide which product suits you best.
Please note:
We have not undertaken an assessment of your personal requirements so you will need to satisfy yourself that this policy meets your demands and needs.
The Money and Pensions Service (MaPS) has launched a travel insurance directory on its Money Advice Service website for people with serious pre-existing medical conditions. Click here to view this, if you are unable to access the website, you can call them on their free helpline number 0800 138 7777.
More information about travel insurance
What's typically covered by travel insurance?
Here's what you can expect to be covered under a standard travel insurance policy.
Lost money from cancelled trips – in case you need to cancel travel plans at the last minute, perhaps due to an illness or injury.
Emergency medical expenses – If you happen to fall ill or get injured whilst on your travels.
Evacuation costs – the cost of getting you or someone you're travelling back home may need covering
Baggage & delays – if your flight arrived later than expected or your baggage is lost damaged or stolen during your trip.
24/7 assistance – you will have the ability to contact someone about your policy whenever you need to.
Do I need travel insurance?
Travel insurance is not a compulsory for most countries' entry requirements. For instance, some countries still require proof of insurance covering COVID-19 before a visa for entry can be issued.
The high cost of healthcare, however, means that travel insurance might as well be compulsory when you're travelling to some destinations. Some cruise companies are now also requiring proof of insurance for COVID-19 and medical evacuation from ship to shore.
What are the different types of travel insurance?
There are typically two types of travel insurance. Single trips that cover departure from and return to the UK, all cover stops on your return to the UK, and you cannot travel again using same insurance. Annual multi-trip insurance is for one year that allows multiple trips from and back to the UK within this period however duration restrictions per trip will apply.
What is not included in travel insurance?
As an insurance broker, we work with a range of insurers to ensure all policies are as fully comprehensive and protective as possible. However, there are some aspects which are generally not covered in travel insurance policies. These are as follows:
Alcohol and drugs - most travel insurance policies do not cover events that happen after you have drunk excessive alcohol or taken recreational drugs or other substances.
High risk destinations - many travel insurers will not cover travel to a high-risk destination where the Foreign, Commonwealth & Development Office (FCDO) advises against all but essential travel or all travel.
Age restrictions - check whether there are any age-related restrictions.
Extreme sports - the likes of bungee jumping, jet skiing, quad biking, winter sports or skydiving are not usually included in standard policies.
Driving overseas - If you're hiring a car, check what cover the hire company provides. If you are driving your own vehicle, check your motor insurance policy to see what it covers.
War and terrorist acts - most policies offer only limited cover for emergency medical expenses required as a consequence of war or terrorist acts.
Unattended baggage - restrictions apply to losses from public vehicles, beaches, public areas and unattended motor vehicles.
It's worth being aware that some standard travel insurance policies may exclude cover for claims related to a pre-existing medical condition. We can help you source specialist policies to instead cover these claims.
Howden Private Client Travel Summary Cover
Get in touch
We understand that we're working for something more important than money. We're working for your trust.