Excess Protection
Get excess protection insurance to avoid being left exposed when you have to pay the full excess for a claim.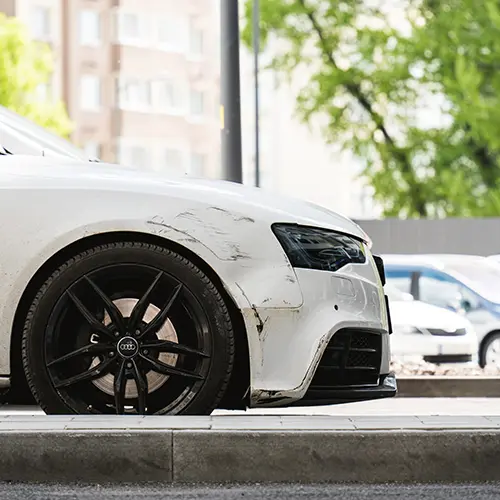 Why choose Howden for your Excess Protection?
We're a car insurance broker, and we pride ourselves on doing the heavy lifting, so you don't have to. Thanks to the great relationships we have with our selected panel of standard and specialist car insurers, we make the process of comparing and sourcing multiple car-related insurance policies, on your behalf, simple and straightforward. What's not to like?
Here at Howden, we also know that each car-related policy needs to be as individual as its owner, and that's why we provide a tailored, personalised service, focused on getting to know you and finding out exactly what you want from your coverage.
All in all, whether you need to make a claim, purchase a new policy, or renew an existing one, just know that we're here to help.
Benefits of working with us:
Expertise and advice for now and the future
Dedicated, professionally qualified team of experts
Each year over 95 per cent of our clients choose to stay with us
Rated "Excellent" on Trustpilot
A Private Client legacy which dates back to 1948
What is Excess Protection?
An excess protection policy, provided by Jackson Lee Underwriting Limited, runs alongside your main car insurance policy, and reimburses your policy excess in the event of a fault claim – especially in cases of a "No blame claim" which insurers still class as a "Fault" claim on your policy.
Here's how your excess protection could support you:
An incident occurs and you decide to make a claim
The cost of the claim is £2,500
Your policy has an excess of £500
Your insurers will pay £2000 leaving you to pay £500
Once paid, the £500 excess is claimed back under your Excess Protection policy (this process may only apply to fault claims)
What's more, with this policy you can remain protected for third-party claims where the driver is untraceable and uninsured, choose whatever level of cover you want, get cover for motorhomes and motorcycles, and upgrade to a multi-vehicle excess product covering up to five vehicles in the same household if you choose.
To learn more about how excess motor protection can give you peace of mind and the cover you need in case the unexpected happen, get in touch with us. A member of our dedicated team of specialists would be more than happy to help.
Get in touch
Try us out and see how we can help save money and make finding the right insurance cover that little bit easier for you.