Classic and Vintage Car Insurance
Classic and Vintage Car Insurance
We understand that vintage and antique car owners are not like other motorists and need a specialist insurance team who take that extra care.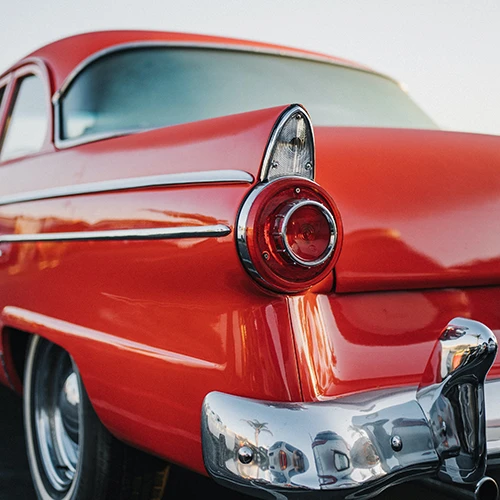 Why choose Howden for Classic and Vintage Car Insurance?
We understand how valuable your classic car is and we share that passion. We pride ourselves on being customer focused and will always strive to find you the cover you need.
We can cover a vast array of classic and vintage models and work with specialist insurers for higher-valued classic cars including rare collectibles. Plus, there are no limits on the number of vehicles.
Benefits of working with us:
Expertise and advice for now and the future
Over 100 professionally qualified employees
Each year over 95 per cent of our clients choose to stay with us
Rated "Excellent" on Trustpilot
A private client legacy which dates back to 1948
More about Classic and Vintage Car Insurance
We can provide tailored policies to suit your needs, whatever they may be.  You will be assigned a dedicated handler to answer any queries and provide that personal service.  Classic car policies with Howden typically include:
Agreed value = no surprises! If your car is written off, you will be paid the exact amount agreed at the inception of your policy, and we can even include diminution of value cover following a repair.*
EU Cover: It is common amongst classic car insurers to have no cover when travelling to the EU, but we work with insurers who can offer this.
Restoration Cover: We can provide insurance cover for your classic car whilst it is being restored to its former glory.
Transit Cover: We can provide cover for your classic car whilst it is in transit. This could be transporting to a classic car show or simply moving to a storage facility.
Laid Up Cover: We recommend keeping your classic vehicle insurance policy active even when registered with a SORN and can provide laid up cover to protect your classic whilst it is not on the road.
We only work with insurers who provide a great service and share our passion for the classic motor industry.
*Subject to terms and conditions
Get in touch
We understand that we're working for something more important than money. We're working for your trust.