Bentley Insurance
Insure one of the most widely recognised sought after cars with insurance you can rely on.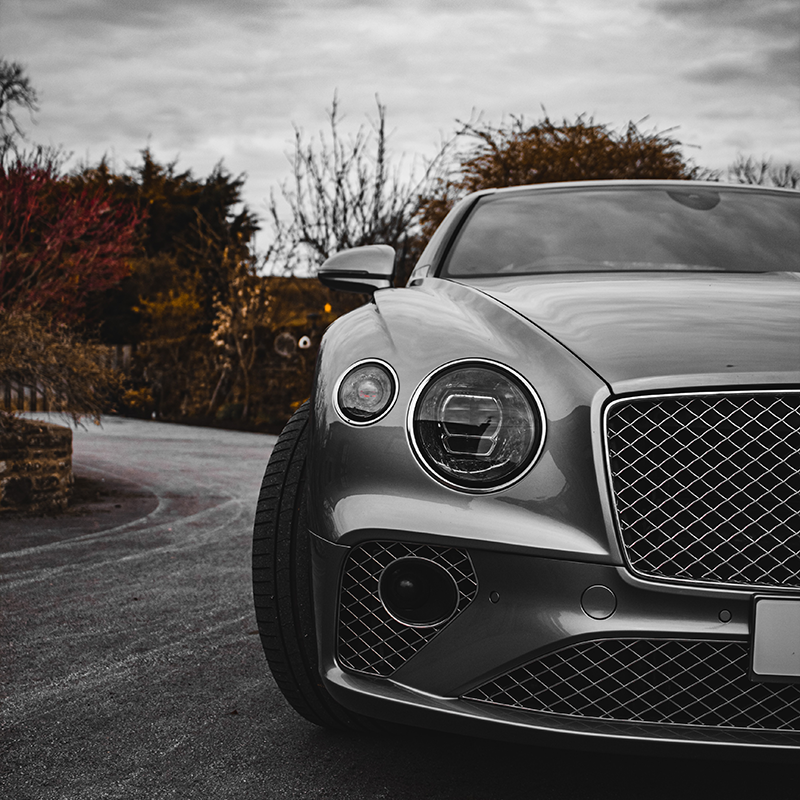 Why choose Howden for Bentley Insurance?
Here at Howden, when it comes to getting Bentley insurance cover, we pride ourselves on doing the heavy lifting, so you don't have to. Thanks to the great relationships we have with our selected panel of standard and specialist insurers, we make the process of comparing multiple policies, on your behalf, simple and easy. What's not to like?
We also know that each Bentley policy needs to be as individual as its owner, and that's why we provide a personalised service, focused on getting to know you and finding out exactly what you want from your insurance.
All in all, whether you need to make a claim, purchase a new Bentley insurance policy, or renew an existing one, we're here to help.
Benefits of working with us:
Expertise and advice for now and the future
Dedicated, professionally qualified team of experts
Each year over 95 per cent of our clients choose to stay with us
Rated "Excellent" on Trustpilot
A Private Client legacy which dates back to 1948
Bentley Insurance through Howden
Today, Bentley is widely recognised as one of the most sought after, respected, luxury car manufacturers of all time. An air of sophistication and excellence in the design combined with truly brilliant engineering is what makes these British cars so desirable. It's no surprise that Bentleys have always been so popular among high profile individuals, as a well-respected symbol of luxury.
Bentley insurance, like any other car insurance, is designed to protect the policyholder from financial losses that may result from accidents, theft, or damages to the vehicle.
So, what can you expect to benefit from with a Bentley insurance policy? Here's what our service includes:
Your choice of repairer. In the event of a claim, you will have the option to choose your own repairer to give you peace of mind that your Bentley is in safe hands.
Replacement courtesy car. You will be given a similar vehicle for any type of loss to your vehicle! (Monetary amount limit depending on insurer).
Agreed value. No surprises! If your car is written off, you will be paid the exact amount agreed at the inception of your policy.
All driver comprehensive cover. Comprehensive cover whilst driving other cars for insured and spouse. (Also applies to all named drivers with some insurers).
No deductions for wear and tear. Unlike the standard motor insurance, in the event of a claim, there will be no deductions made for wear and tear.
Get in touch with us and we can assign you a dedicated car insurance specialist, who can offer you any guidance or insight around how a Bentley insurance policy could benefit you.
Motor policy add-ons with Howden
Not every motor insurance policy is the same. Some have limits or exclusions which may leave you out of pocket in the event of a claim. Fortunately, there are a number of policy add-ons available that can help boost your cover and provide greater peace of mind whilst on the road. Such policies include:
This is designed to support you if you are involved in an incident that wasn't your fault.
This policy will allow you to claim back a set amount of an excess that had to be paid following a claim.
Breakdown cover provides you with the peace of mind of knowing that you won't need to pay for a recovery unexpectedly.
Policy add-ons can be tailored to your specific needs and, with some add-ons costing as little as 50p a week, they can prove to be cost-effective overall.
However, we make sure that our clients have the right level of cover and will only ever offer products that will benefit you. So, if you'd like to discuss the policy enhancements you could benefit from, get in touch with us and we'll set you up with a dedicated account handler.
Get in touch
We understand that we're working for something more important than money. We're working for your trust.