Specialist Thatch Insurance
Specialist Thatch Insurance
Owning a thatched home brings with it some unique challenges and finding insurance which gives you the cover you need can be a challenge.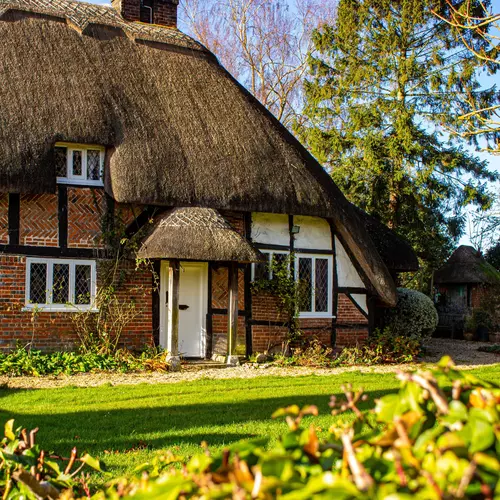 Why choose Howden for Specialist Thatch Insurance?
Understanding the specific needs of a thatched property-owner is key to the service and advice we provide. Whether it is a property of significant value, or of an unusual construction with unique features and outbuildings, our experience in dealing with these types of properties means that we understand the distinct needs, maintenance issues and concerns that you'll have.
Insuring a thatched home is more complicated than insuring a standard home. Insurers will ask a lot more questions. We're not limited to standard products and we're not afraid to have difficult conversations if it aids our clients.
With the support of our strong market foothold, we can help shape cover and challenge an insurer's interpretation of the risk – ensuring a policy is truly tailormade. And in the event of a claim, you'll have the support of our in-house claims team to look after you.
Benefits of working with us:
Expertise and advice for now and the future
Dedicated, professionally qualified team of experts
Each year over 95 per cent of our clients choose to stay with us
Rated "Excellent" on Trustpilot
A Private Client legacy which dates back to 1948
About Specialist Thatch Insurance
You can buy a thatched insurance policy directly, but in the event of a claim, you need to know that you fully comply with the many terms that can apply. Thatched home insurance policies contain more policy conditions than standard home policies. If you don't comply with these, you may find yourself facing difficulties in the event of a claim or obtaining cover in the first. These may include:
Smoke detection requirements
Fire extinguisher requirements
Electrical checks – usually required every five years
Regular chimney sweeping
Woodburning stove conditions
We always check the small print and will offer you guidance on any limits and exclusions.
High Value Thatch Insurance
Howden are specialists in high value thatch properties - including high building, contents, art and jewellery sums insured. We have our own specialist thatch policy, underwritten by Aviva plus a market leading number of other insurers we can approach.
Thatched properties and underinsurance
According to BCH Ltd, 75% of the buildings that they survey are underinsured.  Similarly, RebuildCostAssessment.com advise that two thirds of properties are underinsured and are normally covered for less than 70% of their correct rebuild cost. This is particularly important for thatched property owners – but why?
Most thatched home insurance policies contain an average clause – which states that if you are underinsured, insurers can reduce the amount they pay out in the event of a claim.  This means that if your property is insured for £700,000, but the actual cost to rebuild it is £1,000,000 then the insurer will reduce the claim by 30%. In the event of a major incident you may face a shortfall of £300,000 but, importantly, this clause also applies to any claim. So, if you make a £10,000 claim you may only receive £7,000 – even though the claim amount is well below your sums insured.  It's therefore vital that your building sum insured is up to date.
We offer more than just insurance advice so can introduce you to surveyors such as BCH or RCA who can survey your property and advise you of the rebuild cost. We'd be happy to talk you through the process and can submit requests and paperwork on your behalf.
For many of our clients, we not only find them the right home insurance policy but also take away the strain of finding one. So why not make us your trusted insurance adviser?
Get in touch
We understand that we're working for something more important than money. We're working for your trust.