Jewellery Insurance
Given that jewellery can be very expensive, we know how important it is that it's protected properly with the right insurance.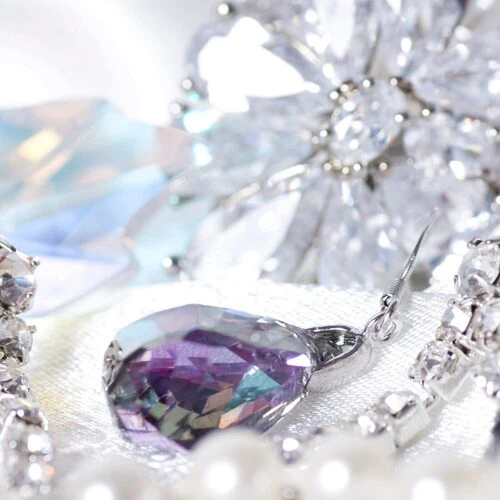 Why choose Howden for Jewellery Insurance?
Our clients mean more to us than just a policy number. We're here to build a relationship and earn their trust – so we assign each and every one a qualified insurance professional to act as their dedicated point of contact.
Providing advice is at the heart of everything we do, so we always offer clear, sensible, and independent advice about what our clients should insure and how. So, if they ever need to claim, they can be confident in their success.
We work directly with specialist collectible and jewellery insurance providers, so that we can provide tailorable policies to fit our clients' unique and personal circumstances.
Benefits of working with us:
Expertise and advice for now and the future
Dedicated, professionally qualified team of experts
Each year over 95 per cent of our clients choose to stay with us
Rated "Excellent" on Trustpilot
A Private Client legacy which dates back to 1948
How does Jewellery Insurance work?
Whether you're lucky enough to have recently been given an engagement ring or have been passed on a family heirloom, people are often unaware of the true value of their jewellery. This is especially true if the item was a gift and many people would be shocked to learn that, in the event of a loss, their household insurance may not fully cover the cost to replace their valuable items.
It's important that you're aware that a standard contents insurance policy may exclude claims for jewellery above a certain value, and you need to make sure insured limits are checked along with the policy conditions.
Therefore, it's also essential that you know what's typically included in a jewellery insurance policy:
Cover for single items or collections
Pairs & Sets cover – if you damage an item that's part of a pair or set and a replacement can't be found, the entire set will be replaced or compensated for
Cover whilst outside your home
Howden takes insurance for jewellery seriously. We provide you with high quality advice and guidance gleaned from more than 60 years of operating in this field.
We also work with a panel of highly-recommended valuation companies that we know will be able to assist by not only valuing your pieces now but also giving you the up-to-date valuations going forward. That way, once we've helped you find a jewellery policy that works for you, you can sleep easier knowing your jewellery is adequately protected, both whilst being worn and when being stored.
Get in touch
We understand that we're working for something more important than money. We're working for your trust.