Kidnap & Ransom Insurance
Kidnap Ransom Insurance
Trust a policy that can protect you, your family, and your business.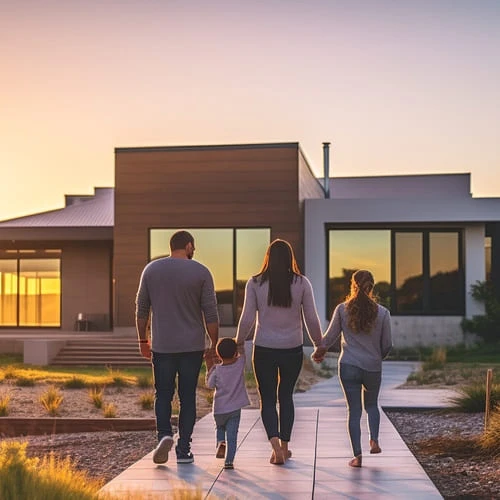 Why choose Howden for kidnap and ransom insurance?
Our clients mean more to us than just a policy number. We're here to build a relationship and earn their trust – so we assign each and every one a qualified insurance professional to act as their dedicated point of contact.
Providing advice is at the heart of everything we do, so we always offer clear, sensible, and independent advice about what our clients should insure and how. So, if they ever need to claim, they can be confident in their success.
We work directly with specialist kidnap and ransom insurance providers, so that we can provide tailorable policies to fit our clients' unique and personal circumstances.
Benefits of working with us:
Expertise and advice for now and the future
Over 100 professionally qualified employees
Each year over 95 per cent of our clients choose to stay with us
Rated "Excellent" on Trustpilot
A private client legacy which dates back to 1948
What is kidnap and ransom insurance?
The main purpose of kidnap and ransom insurance is to protect individuals and organisations from financial losses and provide assistance in the event of a kidnapping, extortion, false imprisonment, or hijacking.
It's not just cover to pay a ransom demand, Kidnap and Ransom insurance offers so much more protection for you, your family and your business. Prevention is better than cure and having the right insurance programme will help you reduce, protect and solve challenges.
Making your world secure: It starts with understanding and prioritising specific risks that you face. This insurance gives you a service to help you allocate your attention and resources to where they are most needed and give you security and assurance.
Your duty to protect your family and work force: As principle, you have a moral and legal responsibility to the people you care about and the people who work for you. This means protecting information and providing a safe place to work. This insurance will give you access to cyber security professionals to help manage your internal controls, ethics and compliance.
Achieve a state of resilience: You may only know your level of resilience when something happens. This insurance gives you access to experts who have spent decades providing the systems, intelligence and insights to help you anticipate, prepare, respond and recover. They will give you access to dynamic analysis of political, economic, technological and social events and trends. Providing solid information to help you be resilient and be confident that you have done all you can to avert and mitigate crises.
Getting you through a crisis: An attack on a person, systems or assets is disruptive and traumatic for everyone, panic can ensue, and rash decisions can be made. No family or organisation can employ all the global specialists needed, so having the right insurance will mean in the event of a crisis, you're surrounded with multilingual experts who will step in, establish a response plan and bring measured calm and judgement. You will have access to a team of crisis management and security consultants, investigators, protective agents, forensic accountants, cyber incident responders, technology experts and problem-solvers.
There's additional protection you can add to your policy too, such as investigative costs cover or loss of earnings cover. Get in touch with us and we can help you build a kidnap and ransom insurance policy you feel comfortable with.
More information on Kidnap and Ransom Insurance
Why do you need this cover?
There are always criminals looking for ways to make money and they are getting smarter. Social media and the internet are making it easier to find information and targets. Threat, extortion and cyber attacks are on the rise. Below are some real-life scenarios:
THREAT RESPONSE
The receptionist of a company received a call from a disgruntled customer. The caller threatened to blow up the office. No demands were made, and no response was requested by the caller.
EXTORTION
An executive received an email that his children were going to be kidnapped unless a ransom demand was met. The perpetrator demanded $100,000 to be dropped off at a specific location.
EXPRESS KIDNAP
A family member was grabbed whilst out exercising. He was driven to an ATM and forced to take out money before being stripped of his personal possessions. The kidnappers held him overnight and forced him to withdraw more money before they released him.
What additional cover is available?
It is not just about the ransom and the incredible support you will get from Hiscox and Control Risks; there is so much more protection.
Travel and repatriation
All the fees and expenses of control risks experts and specialists will be paid, including public relations officers and interpreters.
Travel costs and accommodation expenses for immediate family to be close to victim.
Costs to repatriate victim and family back to country of residence.
Emergency political repatriation and relocation, provides cover to move an insured person back to the nearest place of safety or to the country of their residence, including up to seven days' accommodation cover, economy class airfares and cover for any personal effects left behind.
Costs of repatriation, including burial.
Financial loss or loss of earnings
Financial loss as a direct result of a victim affecting your financial situation.
150% of a victim's gross salary during an event and for 60 days after.
100% of a relative's gross salary as above if they have to leave a job to aid the negotiations.
Costs incurred to you to retrain a victim after release if they can no longer carry out their normal job, includes salary whilst retraining.
Loss of earnings due to cyber extortion, extortion, or a contingent extortion, including fees and expenses for investigating accountants.
Your legal liability such as settlements, awards, fees, or judgements as a result of action brought against you as a result of kidnap, detention, hijack or extortion.
Accident and medical costs
Cover for personal accident, including people working on your behalf, such as drivers and bodyguards.
Fees for independent psychiatric care, medical care or legal advice for 36 months after a kidnap release.
Costs for rest and rehabilitation after a kidnap event.
Reasonable costs for cosmetic or plastic surgery to correct any permanent disfigurement sustained by an insured person as a direct result of an insured event.
Investigative costs
Disappearance expenses resulting from an investigation to find a person who has been missing for more than 36 hours.
Costs of communication equipment and advertising used directly to obtain the release of a victim.
Reasonable costs for forensic analysts.
Costs for expenses as a result of a search for explosives or other harmful materials where premises have had to be closed for three consecutive days.
Security and cyber costs
Cost to sweep for electronic bugs and devices at your premises. Premises are any real property owned by you in the conduct of your business.
Cyber extortion or threat to electronic property that involves ongoing criminal activity that represents a threat of death or injury to a person. Cover includes fees and expenses of an independent public relations professional or interpreter, including costs and fees for temporary security measures to protect insured people in the country where the crisis is.
Get in touch
We understand that we're working for something more important than money. We're working for your trust.